The ability to blend  a foundation of legal expertise with today's technology guarantees the professional services you've come to know and expect from Freedom Land Title Agency.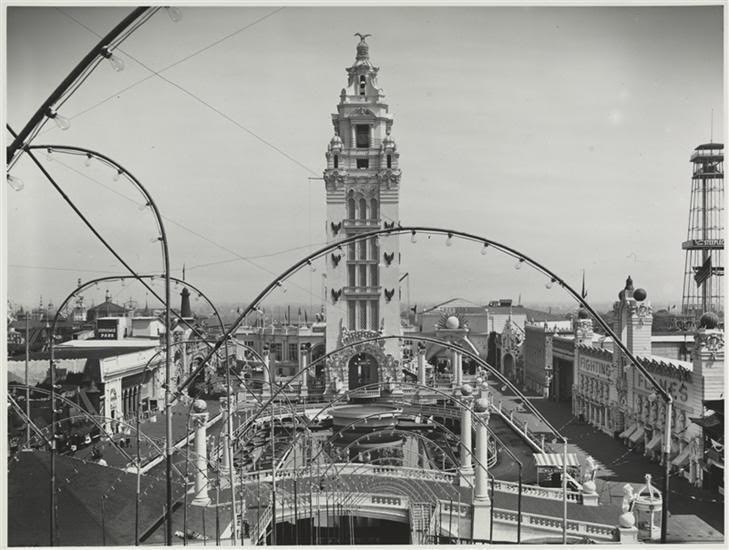 The History Behind Our Name
"As an American", is something that is heard countless times in life. It is also one of the reasons we chose to name our company Freedom Land Title Agency. However, it was not until after we named the company that we realized there was once another Freedom Land, or rather, Freedomland. So, with a little research, we took a trip back to the early 1960's to discover its forgotten roots.
People referred to Freedomland Amusement Park as the Disneyland of New York City. It was only in existence from 1960 until 1964, but it left a lasting impression on New York natives, especially on those in the Bronx where the park was located. To this day, if you mention the word Freedomland to an adult who had the privilege of experiencing the park as a child, you'll notice a glowing smile and child-like excitement on their face. Just as Freedomland Amusement Park, Freedom Land Title aspires to leave an unforgettable, positive lasting impression on its clients.
LEARN MORE ...
Freedomland Amusement Park enabled its guests to explore the United States by replicating the country's most iconic neighborhoods. This allowed the guests to experience the rich history and culture of the neighborhoods as they were seamlessly transposed into each location and time period. The neighborhoods included Little Old New York (1850-1900), Chicago (1871), The Great Plains (1803-1900), San Francisco (1906), The Old Southwest (1890), New Orleans-Mardi Gras, Satellite City-The Future, and State Fair Midway which was built in 1962 (Sciulli, 2010).
Freedomland ensured that its neighborhoods exuded every detail that made the iconic locations unique. For instance, a guest visiting Chicago via a horse-drawn streetcar would witness the Great Chicago Fire of 1871 which was re-enacted by burning fake buildings with real fire (Sciulli, 2010). After that unforgettable experience, one could visit New Orleans-Mardi Gras for an American Civil War experience complete with camps, derailed trains, burning houses, and a re-enacted battle (Sciulli, 2010). Freedomland absolutely gave Disneyland a run for its money.
Sadly, all great things come to an end and Freedomland Amusement Park was no exception. The seemingly perfect park was plagued by unfortunate circumstances that stole its magic and lead to its demise. Nevertheless, the memory of Freedomland lives on in the hearts of those lucky enough to have visited the park in those four short years.
While Freedomland Amusement Park was not a Title Agency, it did take its guests on a journey through amazing neighborhoods from across the country. At Freedom Land Title Agency, it is very similar. We insure with the utmost accuracy the history of real property, be it residential or commercial, to guarantee our clients satisfaction and best interest.